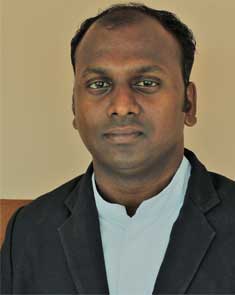 Dear Parent,
"Intelligence + Character that is the Goal of True Education."
Welcome to the Global family of St. Arnold! The able and committed administration and staff of St. Arnold's English Medium School is making all efforts to prepare the paths of knowledge easy, smooth and affordable for the young minds. We congratulate and appreciate the trust you have placed in us. We have leaped into stability and progress which shall continue in the coming years. Every child should be able to make life through education. This is given uppermost priority in St. Arnold with its spacious play grounds, well furnished classrooms, ever growing green trees, latest digital classrooms, computer lab, modern practical labs, etc. My earnest request to all the parents is that let us place our hands together to uphold and nurture the most precious creation of God, your beloved sons and daughters to bloom in a unique and creative way. To my beloved children, remember the words of Thomas A. Edison "Our greatest weakness lies in giving up. The most certain way to succeed is always to try just one more time". Hence remember that when you put your heart, mind and soul into every big and small effort you make you climbing a step towards your success.
May God Bless You All.
Fr. Andrews Lobu SVD
Principal
St. Arnold's Higher Secondary School
Meghnagar